Need reliable answers?
Send your enquiry now and one of our qualified team members will contact you.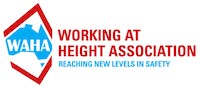 Australian Work Related Injuries And Fatalities From Working At Height
The occupations with the highest number of fall related fatalities:
Painters – 14 fatalities
Building Labourers – 12 fatalities
Plumbers – 10 fatalities
Electricians – 8 fatalities
Half of the falls that resulted in a fatality involved distances of less than three metres.
232 workers killed in Australia from fall working at height in 8 years.
21 employees each day lodge a claim for a falls-related injury that requires one or more weeks off work.
Males account for three-quarters of falls-related claims.
A typical falls-related claim in 2010–11 involved 6.2 weeks off work.
Falls From Ladders
Falls from ladders accounted for the greatest number of fatalities.
In the eight years from 1 July 2003 to 30 June 2011, 37 workers died
following a fall from a ladder.
The reasons for the fall:
• 30% Climbing up or down the ladder
• 20% Over-balancing on the ladder
• 20% Fell when the ladder moved
• 15% Medical event prior to the fall
• 10% Ladder collapsed
• 5% Knocked off the ladder by a falling tree branch
For anchor point and ladder bracket installation, give us a call on 02 8020 5777, so that you don't become a statistic.